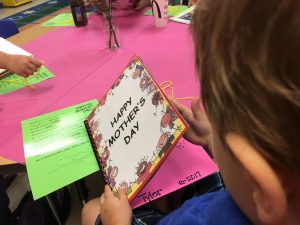 It's the perfect time for the perfect gift for Mother's Day!
If your parents are like many, they have taken videos and photos of the best moments in their lives, yet the videos and photos are scattered – in albums, in envelopes, boxes, on their phone, on their computer, on VHS or even DVDs. A perfect gift is to help them organize and curate their photos, and then create the ultimate photo book or video of highlights that they will cherish.
Once you get started, you can break this gift into multiple parts (and make for multiple gifts!)
Gift One can be to help organize their photos for Mother's Day. This article by Amy Blankson actually calls this The Ultimate Gift: Helping Parents Organize Their Photos.
Tip #1: Ask your parents questions about their oldest photos. Jotting down the stories to caption a photo book or recording their stories with your phone would be such a wonderful addition to their life story!
Tip #2: Encourage your family to join you in this project! Re-living and learning about great moments are equally as priceless as making memories. Maybe even add a few of your best photos and videos, too!
Gift Two can be curating the best moments and putting them into a legacy photo book, a video, or creating content for a digital frame.
Need help along the way? Feel free to call 203-329-2638 or email [email protected] We can discuss your project and determine the best way to proceed.
Located in Stamford, CT we create website videos, photo slideshow videos, video biographies and photobooks locally, throughout Fairfield and Westchester Counties and the US.
Found Memories by PICTURE PERFECTIONS – Remarkable Video Production and Video Editing
LinkedIn Profile