I just read some stats from videobrewery.com:
10 seconds
That's how long you have to grab the attention of viewers in a video marketing clip, (research by Visible Measures). You'll lose 20% of your viewers in 10 seconds, about 1/3 of them by 30 seconds, 45% of them by 1 minute and almost 60% by 2 minutes.
Why do viewers tune out?
The videos shouldn't be about you. Videos should be for your customers. If you have a clear picture of your customers, you can give them something of value that they will want to watch.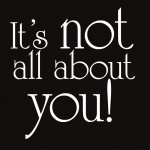 Perhaps you can help your customers…

Improve their bottom line
Ease their pain
Solve a problem
Show them how to do something
Answer their question (FAQs)
Get tips to help them in their business
Understand the benefit they will get from doing business with you
What other topics have you found helpful for your customers?

image courtesy of swiftcrowcreations.com
provided by Business Insider
Arline Melzer is a film producer with a passion to help small businesses with their online video presence, and to help generations preserve and celebrate the times of their lives.