It's actually all about you.
Your business. Your family.

The most important people and moments in your life.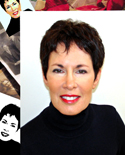 About Arline Melzer – Principal, Picture Perfections
Arline is passionate about getting your story heard. She combines 20 years of business, project management and multimedia experience, specializing for the last 10+ years in producing small business online videos, video biographies, video tributes and premium photo books.
Preserve memories and celebrate life
With a passion to capture priceless stories and memories for every generation, Arline creates each video and photo book to best celebrate the times of your lives. Your DVD will be a perfect blend of your photos, videos, music, live interviews and even home movies, and your memory book will be a treasured gift for you and every member of your family. She helps you connect beyond words alone by sharing your history and precious memories from one generation to the next. Truly the Gifts of a Lifetime.
Website and Promotional Videos
Picture Perfections helps small businesses grow with affordable and effective videos. We help small businesses by creating a video marketing plan, then we fully produce their videos or coach the businesses to create their own videos. In a world of rather short attention spans, we make the videos engaging for all social media and.
Life Stories
What would it be like to hear your parents or grandparents voices again? Or see them smile? Can you picture them talking about where and how they grew up, what they remembers most about their own parents, and how they fell in love? Picture Perfections expertly interviews, video tapes and captures these poignant memories with lifetime photos so they are preserved for your loved ones and for generations to come.
We pay extra attention to precious old photos and videos and carefully bring out their best in every video or photo book production. We bring photos back to life, enhance home movies, edit videos, and blend music with captions and special effects to make your DVD an unforgettable presentation and a family heirloom!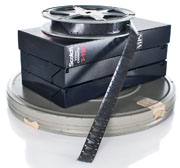 Video to DVD Transfers
Whether reels, VHS, 8mm or other other video formats, all video transfers are done with professional equipment for exceptional quality. We can repair most damaged tapes, too.
PICTURE PERFECTIONS – Remarkable Video Productions, Video Editing, and Video Marketing.
Located in Stamford, CT we create marketing videos, photo slideshow videos, video biographies and photo books in Stamford, Greenwich, Wesport, Norwalk, Fairfield and Westchester Counties as well as throughout the U.S. We use Adobe Premiere Pro for professional HD video production.