About… It's actually all about you.
Your family.
The most important people and moments in your life.
About Arline Melzer – Principal, Found Memories & Life Stories
Picture Perfections
Arline is passionate about telling your story. She combines over 20 years of project management and multimedia experience, specializing for the last 15+ years in producing video biographies, video tributes and premium photo books.
 n
PRESERVE MEMORIES AND CELEBRATE LIFE
With a passion to capture priceless stories and memories for every generation, Arline creates each video and photo book to best celebrate the times of your lives. Your DVD or online video will be a perfect blend of your photos, videos, music, live interviews and even home movies, and your memory book will be a treasured gift for you and every member of your family. She helps you connect beyond words alone by sharing your history and precious memories from one generation to the next. Truly the Gifts of a Lifetime.
LIFE STORIES
It's all about the story and the family and we weave the photos and video to best tell the story. We pay extra attention to precious old photos and videos and carefully bring out their best in every video or photo book production. We bring photos back to life, enhance home movies, edit videos, and blend music with captions and special effects to make your DVD an unforgettable presentation and a family heirloom!
FOUND MEMORIES
For memory affected family members we create 5-minute videos highlighting their favorite music and photos. We carefully choose with the family the meories that can help start conversations, boost memory and provide comfort.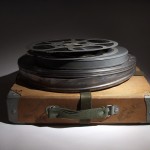 VIDEO TO DVD TRANSFERS
Whether reels, VHS, 8mm or other other formats, all video transfers are done with professional equipment for exceptional quality. We can repair most damaged tapes, too.
CONSULTING SERVICES
Just need some help? Please ask about these or other photo and video related projects:
Photo Organizing
Photo Preservation
Photo and Video Digital Library
Photo Book Collaboration
Photo Scanning
Slide Scanning
Slideshow
Video Tribute
Family Memories
Life Stories
Video Biography
Please contact us at 203-329-2638 or arline@pictureperfections.com.
PICTURE PERFECTIONS – Remarkable Video Productions, Video Editing, and Photo Books.
Located in Stamford, CT we create life story family videos, photo montage video tributes and premium photo books in Stamford, Greenwich, Wesport, Norwalk, Fairfield and Westchester Counties as well as throughout the U.S. We use Adobe Premiere Pro for professional HD video production.