About… It's actually all about you.
Your family.
The most important people and moments in your life.
About Arline Melzer – Principal, Found Memories & Life Stories
Picture Perfections
Arline works with a passion to help families tell, celebrate and share the times of their lives through unique videos and photo books. She creates one of a kind video life stories, video tributes and heirloom photo books, which can be shared and will be treasured by every member of your family. She combines over 20 years of project management and multimedia experience, specializing for the last 15+ years in producing video biographies, video tributes and premium photo books.
Arline also edits any type of video for personal and professional use. Productions range from website videos and life stories to vacation highlights and
college application videos
.

 n
PRESERVE MEMORIES AND CELEBRATE LIFE
Arline creates each video and photo book to best capture priceless stories and memories for every generation. Your DVD or online video will be a perfect blend of your photos, videos, music, live interviews and even home movies, and your memory book will be a treasured gift for you and every member of your family. She helps you connect beyond words alone by sharing your history, your stories and precious memories from one generation to the next. Truly the Gift of a Lifetime.
LIFE STORIES
It's all about the story and the family and we weave the photos and video to best tell the story. We pay extra attention to precious old photos and videos and carefully bring out their best in every video or photo book production. We bring photos back to life, enhance home movies, edit videos, and blend music with captions and special effects to make your DVD an unforgettable presentation and a family heirloom!
FOUND MEMORIES
For families with seniors, especially seniors with memory loss, Arline helps families bridge the past and present by creating 5-minute 'Found Memories' videos. The videos include favorite pictures and music, and can also include personal video greetings. We carefully choose, with the family, the memories that can add comfort, start conversations and boost memory, especially when you can't be there.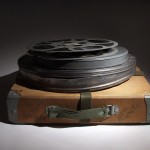 EDITING
Arline collaborates and edits business website and personal videos. Personal projects include any life event from dance recitals, concerts and confirmations to sports, musical performances and other application videos for college admissions.
We transfer video from just about any format and era to DVDs, USB or other hard drive devices. Oddly, VHS degrades faster than many of the other formats, so if you want to prioritize, VHS should be on your list to do first. Don't know what's on the tape? Don't worry we won't charge for blanks or TV shows (unless you want the shows). We also transfer and color-correct photos and slides, and keep the files in the same order as your originals.
VIDEO AND PHOTO TRANSFERS
Whether reels, VHS, 8mm or other other formats, all video transfers are done with professional equipment for exceptional quality. Photos and slides are also expertly transferred, color corrected and saved in the same order as received.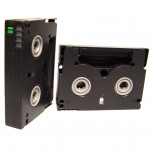 CONSULTING SERVICES
Just need some help? Please ask about these or other photo and video related projects:
Photo Organizing
Photo Preservation
Photo and Video Digital Library
Photo Book Collaboration
Photo Scanning
Slide Scanning
Slideshow
Video Tribute
Family Memories
Life Stories
Video Biography
Please contact us at 203-329-2638 or arline@pictureperfections.com.
PICTURE PERFECTIONS – Remarkable Video Productions, Video Editing, and Photo Books.
Located in Stamford, CT we create life story family videos, photo montage video tributes and premium photo books in Stamford, Greenwich, Wesport, Norwalk, Fairfield and Westchester Counties as well as throughout the U.S. We use Adobe Premiere Pro for professional HD video production.