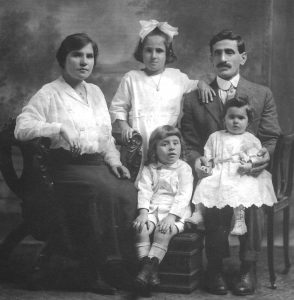 "The most important gift…"
I met with quite a woman to discuss documenting her family's values and life stories. She spoke so beautifully about what 'from generation to generation' means.
She told me that her sharing family's stories and values is
the most important gift
she will ever give to her children and grandchildren.
She spoke of dedicating her life's work not only to fostering respect for one another in her family, but also in communities for another's political, religious and cultural beliefs. She added how this is becoming even more important during these turbulent times, when people seem to spread intolerance or they feel disenfranchised, or worse, they see terrorism as a way out.
She has boxes of VHS and Super 8 tapes and dozens of exquisite scrapbook photo albums. She said they all represent important moments and evoked precious memories of their family's journey through life. Once we digitize her movies and albums, we'll be creating a living legacy highlighting the most wonderful values and memories, that she will be giving to one generation and all the generations to come.
She has already become an inspiration and has created quite a lasting memory for me.
Located at 1515 Hope Street in Stamford, CT, we specialize in creating customized video life stories and slideshow tributes throughout Fairfield County, CT and the US.
Arline Melzer is a film producer with a passion to help generations preserve and celebrate the times of their lives.