Premium Photo Books
We carefully help you sort and organize your photos and customize every page for your album. We then beautifully produce your photo book on premium archival photo paper for you and every member of your family.
We treat each photo as if it is a gift of a lifetime – because we know it is.
True story…
My neighbor's house caught on fire last year and until the firetrucks got through, I thought our house could be next. What did I do? I ran through the house and gathered my photo albums, photo DVDs, video DVDs and backup computer drives! A backup of my clients work was all off-site so that wasn't an issue, but I had time to think. What else should I save? I couldn't think of anything else that couldn't be replaced. I learned first hand how precious the photos and videos of our lives truly are.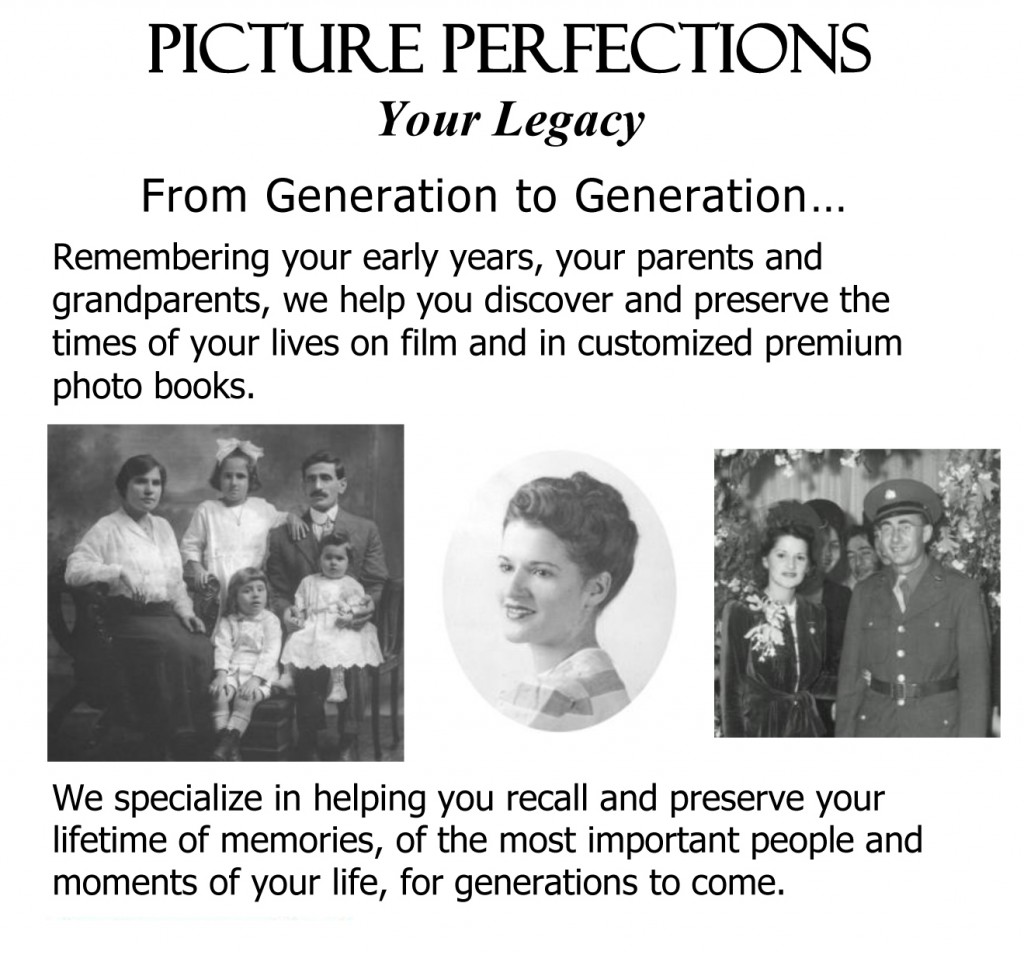 See what are clients are saying
Here are a few sample pages showing various layouts.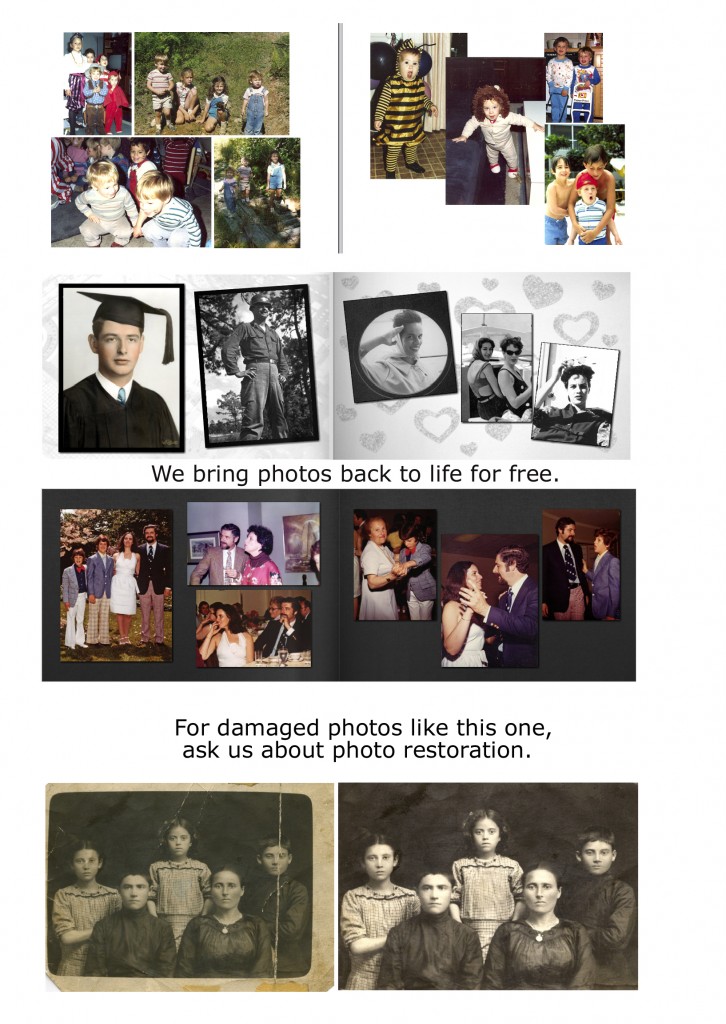 These sample albums show some of the styles and color choices. (Swipe page from right to left)
Wedding Album
One of our clients wanted us to create a photo journal of her world travel. We hope you are inspired as much as we were by her journey:
Sisters
Consulting Services
Just need some help? Please ask about these or other photo and video related projects:
Photo Organizing
Photo Preservation
Photo and Video Digital Library
Photo Book Collaboration
Photo Scanning
Slide Scanning
Slideshow
Video Tribute
Family Memories
Life Stories
Video Biography
Located in Stamford, CT we create website videos, photo slideshow videos, video biographies and photobooks locally, throughout Fairfield and Westchester Counties and the US.
PICTURE PERFECTIONS – Remarkable Video Production, Video Editing, and Promotional Video.
LinkedIn Profile