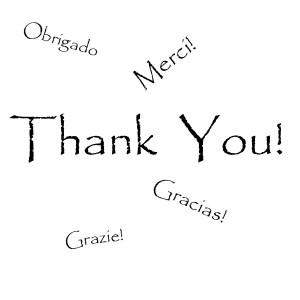 Have you ever heard a parent tell their child to 'Say Thank You?'
Everyone has probably heard it – and – anyone with a child has probably said it!
But is it possible we are teaching our children to express thanks – just for presents?
Do we have to teach that having and expressing thanks for people we love is just as important, if not more so?
There's an expression, 'You Don't Know What You've Got Until You Lose It."
Is losing someone you love what it takes to learn we need to be thankful?
Gratitude is a powerful feeling. I'm very grateful for my family and friends and the best clients anyone could ever have.
Hope you have gratitude in your life, too. Pass it on.
Thoughts? I welcome your comments!
Located at 1515 Hope Street in Stamford, CT, we specialize in creating customized video tributes and photo montage slideshows, video biographies and photo books locally, throughout Fairfield County and the US.
Arline Melzer is a film producer with a passion to help ​professionals tell their story, and to help generations preserve and celebrate the times of their lives.