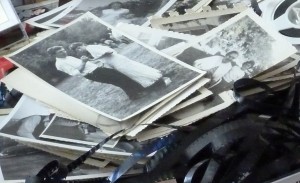 You can capture precious moments every day.
Preserving precious moments can be as ordinary as recording your gram as she recites a recipe, or filming your child's pretending or talking or dancing (especially if not aware you are there).
Simone Costello just published a beautiful article,
How To Capture And Preserve Memories With Loved Ones.
Her message is such a great reminder: Don't regret that we didn't capture moments when we had the chance.
Here is her short list to capture precious moments:
Record conversations that matter.
Capture candid visuals.
A lesson (or two) in history.
A journal just for you.
Make meaningful videos.
How about you? Do you have any other suggestions to preserve and savor moments with the people you love?
Located at 1515 Hope Street in Stamford, CT, we specialize in creating customized video tributes and photo montage slideshows, video biographies and photo books locally, throughout Fairfield County and the US.
Arline Melzer is a film producer with a passion to help ​professionals tell their story, and to help generations preserve and celebrate the times of their lives.