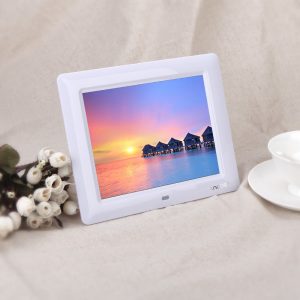 My friend Arline Melzer is doing a terrific thing with her '50 First Dates' Project. Creating a daily video greeting for Alzheimer's patients is something I can relate to on a personal level and a professional level.
My father didn't have Alzheimer's, but he had dementia. I know that's not the same thing, but in every one of my visits to Dad in his final years, I saw him struggle with his memory. One of Dad's greatest qualities was always his gentle strength. He didn't hesitate to enlist when his country called on him during the second world war, but he always saw greater strength in seeking peaceful solutions. He always encouraged compassion and sensitivity, but I never saw him cry himself. That changed with the dementia and even then, I think it was only once or twice. It seemed to come out of frustration and fear. He didn't know where he was or why.
One thing I had tried was creating a map with faces. It was a map of the U.S with an exaggerated New England and an even more exaggerated state of Maine, where he lived. On the west coast was the face of his sister Dottie. My wife and I were in Connecticut, my brother, his wife and his dogs were nearby in Maine and my mother's face was even nearer, next to the house he had been living in. Dad looked at the map knowingly when I first brought it to him and he may have looked at it once or twice again on his bulletin board, but I wish that I could have given him something more.
My job as a professional organizer essentially involves taking the less important stuff out of the way, so that the client can get to the most important priorities. For Dad, toward the end, there was no greater priority than knowing where he stood. That's why I think Arline's 50 First Dates Project is such a great idea. A simple video of loving faces available for a caretaker to replay again and again, is a great way to bring some familiarity and grounding into an otherwise confusing day for anyone suffering with Alzheimer's or any other memory loss.
I am really glad to know this service is available.
Many thanks to Matt Baier, owner of Matt Baier Organizing
Please contact us at 203-329-2638 or arline@pictureperfections.com.
Located at 1515 Hope Street in Stamford, CT, we specialize in creating customized video tributes and photo montage slideshows, video biographies and photo books locally, throughout Fairfield County and the US.
Arline Melzer is a film producer with a passion to help ​professionals tell their story, and to help generations preserve and celebrate the times of their lives.