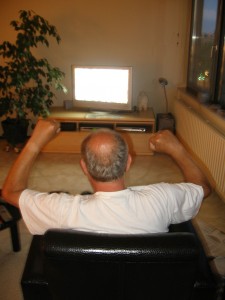 When I read how '50 First Dates' inspired an idea in an Alzheimer's residence, it made a huge impact on me.
Such a simple, but profound idea. What if we awakened a loved one, who has memory problems, with a video greeting from their family telling them they are loved and they are being helped by wonderful care-givers? What if we also included their pictures, their favorite music and home movies of the special moments in their lives?
I'm so taken with this idea of starting a loved one's day feeling comforted, I'd like to help you get started creating a video greeting, free of charge.
In the meantime, please spread the word about this promising help for people with dementia by sharing this on Facebook, Twitter, LinkedIn, or any social media. More information is below.
A director of social services at a Riverdale, NY facility had the idea to start showing videos from family members to Alzheimer's patients, upon awakening, as in the movie. So far the results are very positive. This article was posted by Lizzy Parry for MailOnline, below.
Videos From Loved Ones To Ease Confusion As In '50 First Dates'
Please contact us at 203-329-2638 or arline@pictureperfections.com.
Located at 1515 Hope Street in Stamford, CT, we specialize in creating customized video tributes and photo montage slideshows, video biographies and photo books locally, throughout Fairfield County and the US.
Arline Melzer is a film producer with a passion to help ​professionals tell their story, and to help generations preserve and celebrate the times of their lives.