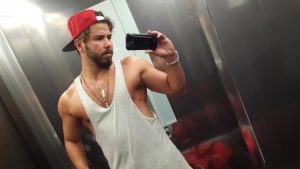 Video: What You Need To Know And Then Some
Social Media Guru, Michael Stelzner, (@Mike_Stelzner),CEO and Founder of Social Media Examiner, has the best article I've seen about making video like a pro. In his interview with Video Professional, Justin Brown, (@JustinBrownPV) they cover all the basics and tips to help you film like a pro with just your smartphone. So, do yourself a favor and read, listen and watch the article, podcast and videos.
At a bare minimum, check out these four great tips that you might not have thought about:
Put your phone in airplane mode before you record.
If possible, connect your phone so it's charging as you film.
Set your exposure to manual so that auto zoom and auto color aren't activated as you film.
Check out 'Reflector2' software. It let's you see on a laptop what you are filming on your back-facing phone. (The quality of back-facing video (and photos, too!) is much better than front-facing).
And, of course, my three favorite tips:
Audio audio, audio. Audio quality is more important than the video quality.
Lighting and what is behind you are also very important.
Hold your camera horizontally for video. Here's why.
Located at 1515 Hope Street in Stamford, CT, we specialize in creating customized video tributes and photo montage slideshows, video biographies and photo books locally, throughout Fairfield County and the US.
Arline Melzer is a film producer with a passion to help ​professionals tell their story, and to help generations preserve and celebrate the times of their lives.