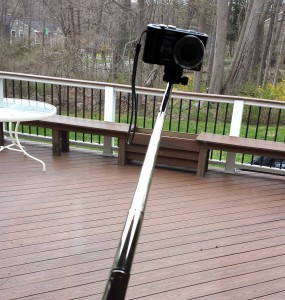 Love your 'selfie stick'? Be careful…
Before you arrive at a museum, sports arena or music stadium, check out the list below. Jason O. Gilbert on Yahoo posts this running list of places where selfie sticks are not welcome. How do you feel about it? Do you think the list will grow to other tourist destinations? Great Wall? Machu Picchu? Please share and tell us what you think.
If you need help taking selfies, or help with any photos, we are here to help.
Located at 1515 Hope Street in Stamford, CT, we specialize in creating customized video tributes and photo montage slideshows, video biographies and photo books locally, throughout Fairfield County and the US.
Arline Melzer is a film producer with a passion to help ​professionals tell their story, and to help generations preserve and celebrate the times of their lives.